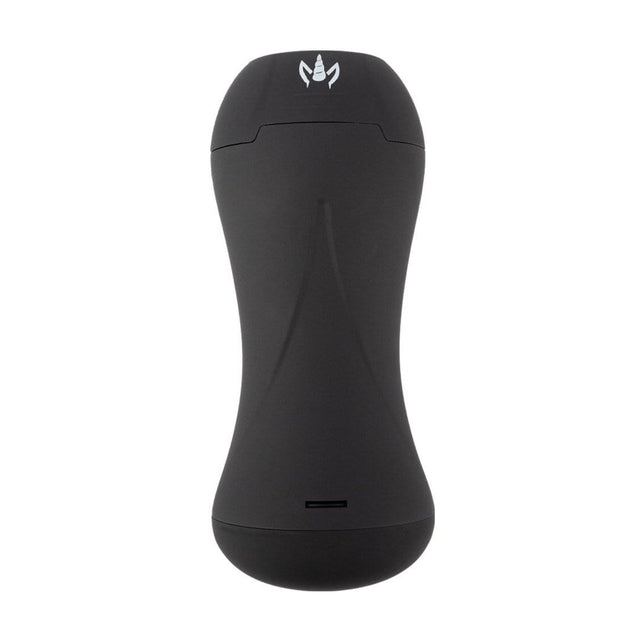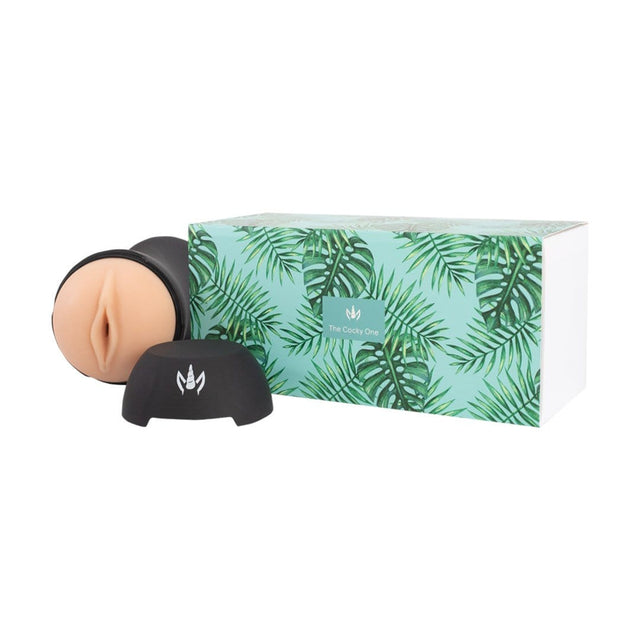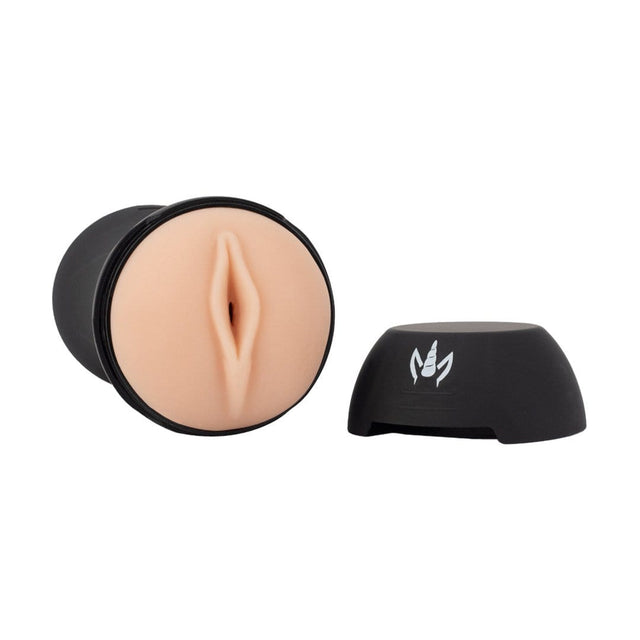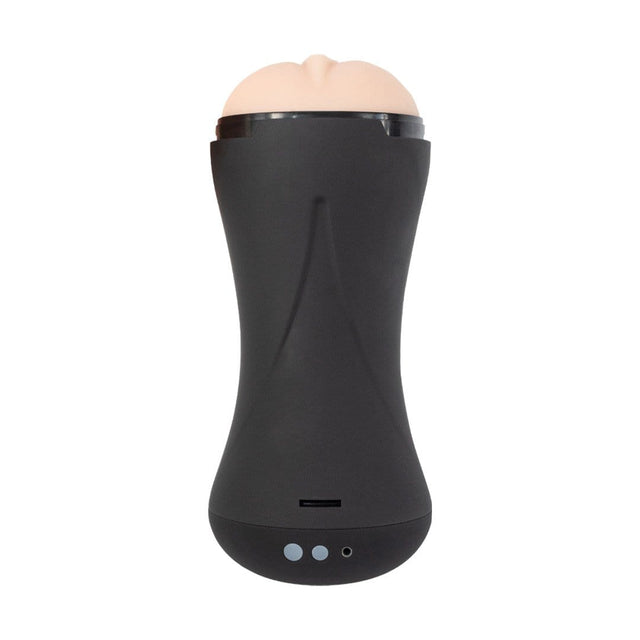 Our masturbator is the ultimate in a fully customised masturbation session. With 10 vibration patterns controlled at the touch of a single button, you are in full control of the intensity with this masturbator. The removable super-soft TPR (Thermoplastic Rubber) sleeve is encased in a discreet and lightweight case, making it an absolute breeze to keep clean. The Cocky One masturbator is designed to be used again and again, so we recommend grabbing some of our lube and renewing powder to get the best out of this one.
Key Features
Silky-smooth, sleek TPR for pleasure and comfort
Ribbed masturbator for sensational pleasure

Encased in a discreet and lightweight case
Low-frequency quiet motor delivering targeted deep vibrations
10 vibration patterns
Rechargeable through USB port (USB charging cable included)
Kandid warranty included
Essential Information
Material: Body-safe thermoplastic rubber (TPR) encased in ABS
Waterproof: No
Power: Rechargeable battery
Vibration Sound: Silent design (less than 50dB)
Vibration Type: Low-frequency rumble
Length: 8.4 inches
Diameter: 3.5 inches
Additional Information
*Our masturbator is not water-resistant and therefore must not be used in water. However, the inner silicone sleeve can be washed with water when it is removed from the outer plastic case.
We recommend the following cleaning steps before, during, and after use to ensure your masturbator is kept in tip-top condition:

Cleaning the TPR inner sleeve before and after use. Remove the sleeve from the cup, taking care to gently remove the bullet vibrator and connected cable from the sleeve. Rinse the sleeve several times in warm water before using a dedicated adult toy cleanser such as the Essential One by Kandid. DO NOT fully invert the sleeve, as this will cause damage to the TPR. Rinse off the adult toy cleanser and dry the sleeve with a dry, clean cloth before reassembling the sleeve and cup.
Lubricating the product during use. Lubricate yourself, the sleeve entry and internal canal of the sleeve using a premium water-based solution, such as The Silky One by Kandid. We DO NOT recommend use with a silicone-based lubricant. NEVER use massage oils or hand cream as lubricants for intimate areas.
Keeping your product like-new before storage. We recommend using renewing powder to renew and restore your sleeve to its original softness after each use. Generously distribute the powder, ensuring the sleeve is completely coated by a thin layer of powder both inside and out.