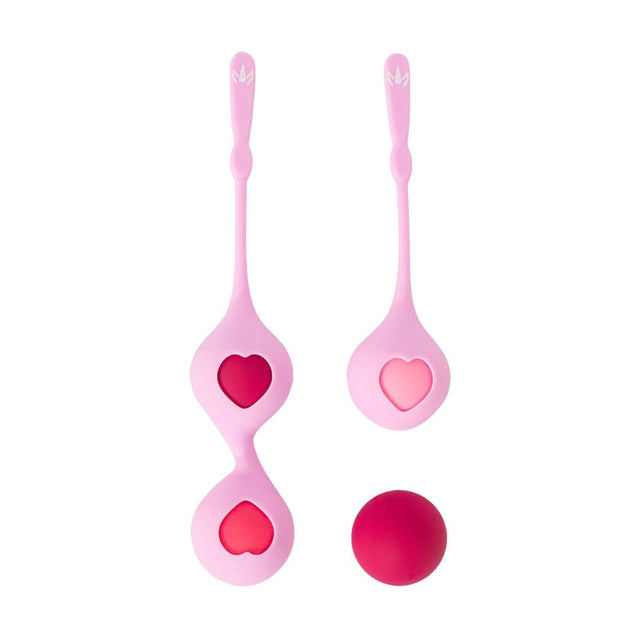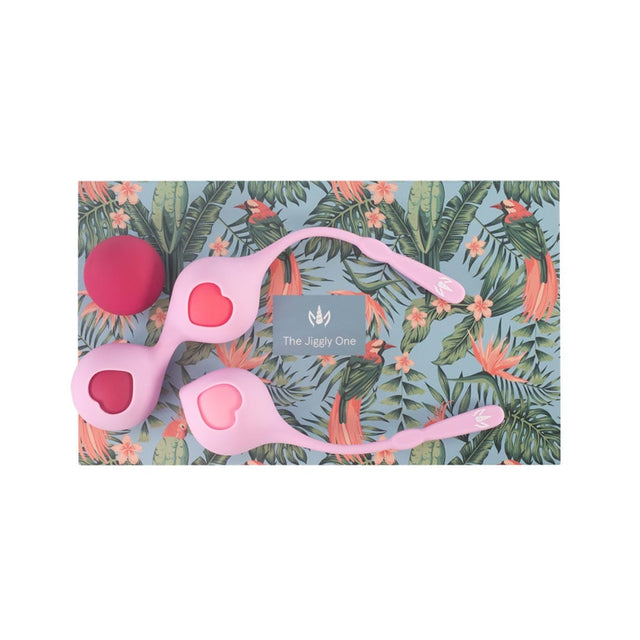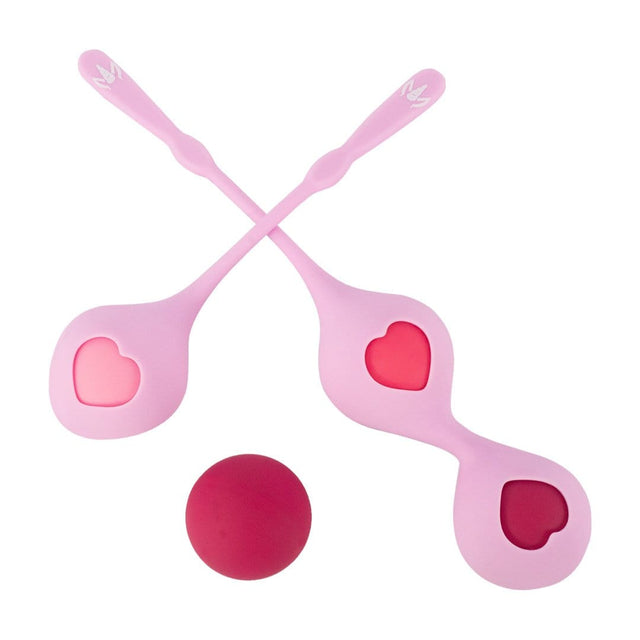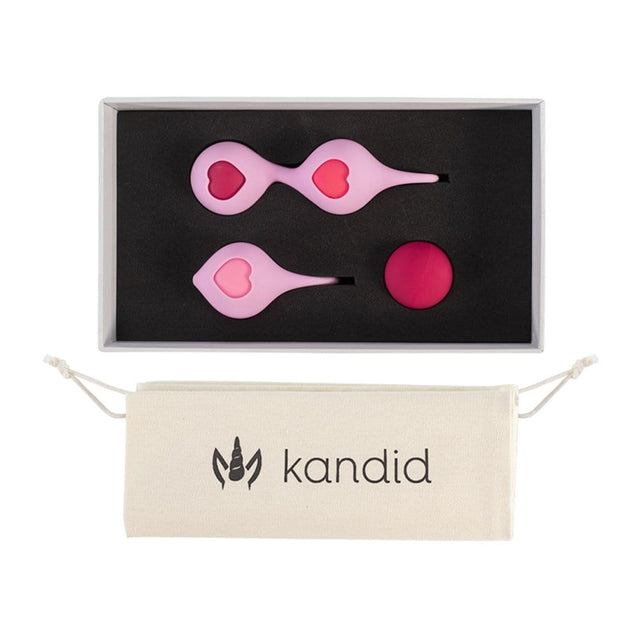 Kegels count as exercise, right? Our pair of kegel balls is the ultimate in sexual wellbeing and the best way to strengthen your pelvic floor muscles. Toning these muscles will provide you with a range of benefits, not to mention that it will help you climax more easily and with greater intensity. Each of the kegel balls has a sphere housing a free-roaming ball that jiggles when you do, resulting in sensational stimulation. Begin with the single kegel ball and progress to the more advanced double kegel ball for greater control and intensity.
Key Features
Two silky-smooth, sleek silicone girdles for personal adjustment
Four differently weighted balls for strength progression
Each weighted ball contains a free-roaming inner-ball
Generous retrieval cord
Easy to clean and waterproof (see below)
Kandid warranty included
Essential Information
Girdle Material: Body-safe silicone
Ball Material: Body-safe ABS
Waterproof: Submersible
Girdle Length: 5.1 inches (single) and 7.2 inches (double)
Ball Diameter: 1.4 inches
Ball Weights: The ball weights differ according to their colour (i.e. the darker the colour, the heavier the weight). Light Pink = 18 g, Medium Pink = 31 g & Dark Pink = 57.6 g

Additional Information
Refer to our kegel exercise guide for information about how to use our kegel balls, our recommended progressive plan and their benefits on your sexual wellbeing.
Always disassemble and clean each part of your kegel ball set before and after each use (silicone girdle and weighted balls).