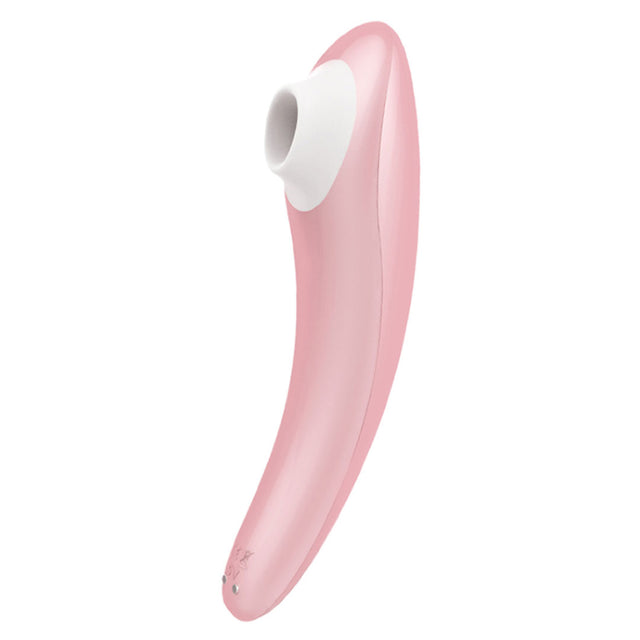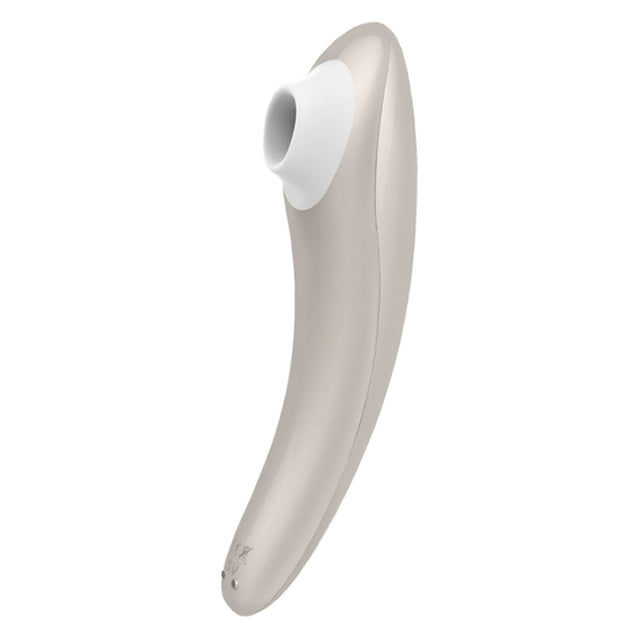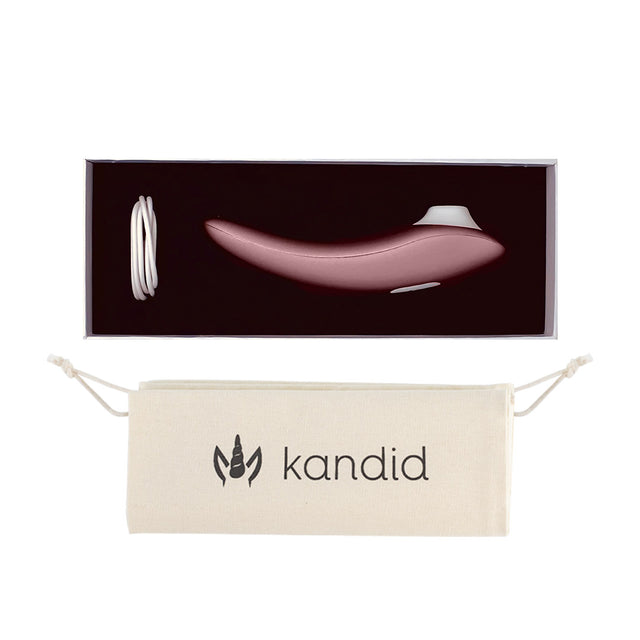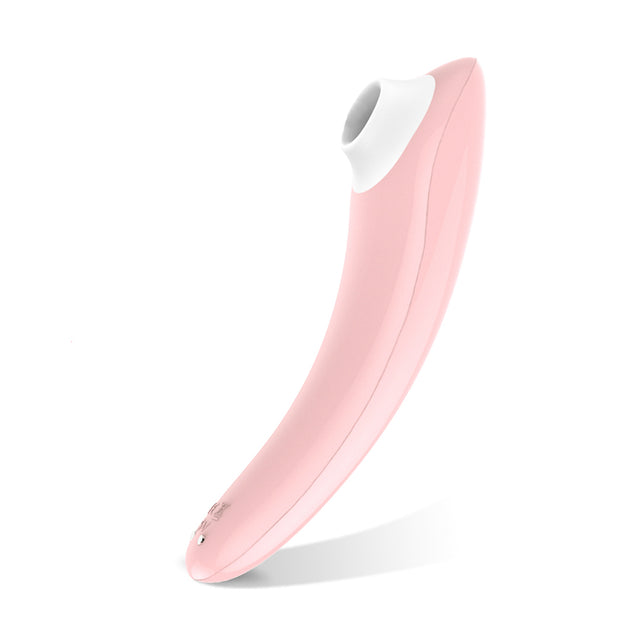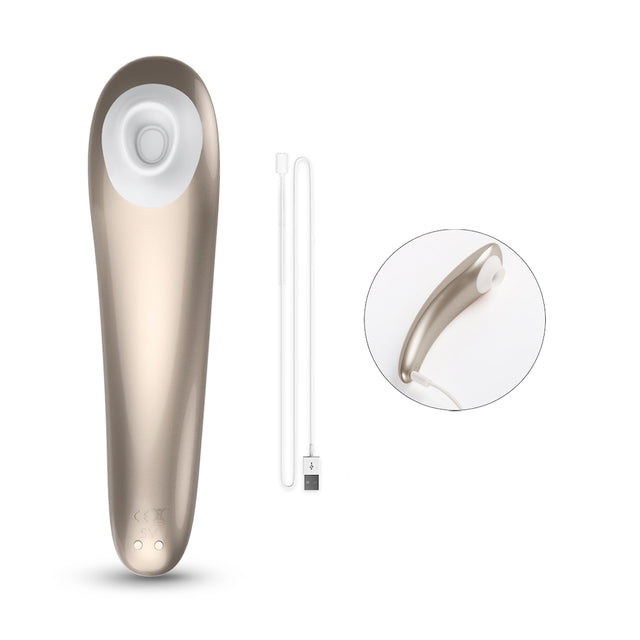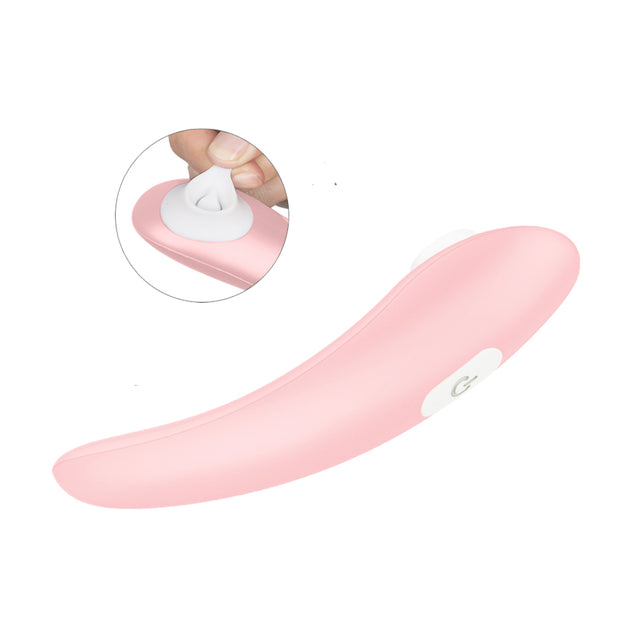 The Kandid Clitoral Stimulator or Clitoral Vibrator can be the key for many out there to achieving orgasm clitorally. Where some clitoral vibrators are designed to pleasure the clitoris and penetrate this toy focuses sourly on the clit, when compared to G-spot or Rabbit vibrators.
With 9 vibration settings/patterns for you to control the level of intensity you personally prefer, with lower settings being less intense for the sensitive person. With vibration patterns additionally controllable, allowing a more sensitive user to benefit from an on/off pattern as opposed to a continual vibration. As the clitoris is packed full of thousands of nerve endings, the sensations felt across the patterns are especially important no matter how sensitive your clitoris is personally.
If you are new to clitoral stimulators or find them often too sensitive, we recommend using yours over underwear for a more hushed sensation. Additionally, remember our number one tip for all toys, lube, lube, lube, don't be lube shy, reducing friction to achieve greater and often more lifelike pleasure and maybe even a smoother orgasm.
So, what makes our Clitoral Vibrator different you ask, firstly this toy has been designed to perfectly fit the contours of the body, to allow you to achieve hands-free pleasure and orgasm. The design of the tip of this toy is ideal for those with a sensitive clitoris because it surrounds the clitoris, rather than having the need if you don't want it to, to directly touch. It is also ideally designed for all clits, regardless of sensitivity because of the variation of patterns and changing modes so you can have stronger suction. Waterproof by design, with magnetic USB charging and enhanced non-numbing sensations (based off of user feedback) for extended pleasure and an effortless climax. 
This toy does not only have to be used for solo sex, it is ideal for partnered pleasure and edging, bringing you or your partner increased pleasure, ideal to stop or slow down in the run up to orgasm, then build back up as and when needed, repeating over and over as much as you might want!   
Remember as always to get in touch if you have any questions on how to use this toy or any follow up information you might want, before or after purchase!
Key Features: 
Silky-smooth, sleek silicone head for pleasure and comfort
Uniquely designed tip to maximise pleasure with or without direct skin contact
High-frequency quiet motor delivering targeted deep vibrations across 9 patterns
Body-contoured shape ideal for hands free pleasure and travel
9 vibration modes and patterns
Rechargeable through Magnetic USB
Kandid warranty included
Essential Information
Material: Body-safe silicone & ABS plastic
Waterproof: Yes
Power: Magnetically Rechargeable battery
Charge Time: 2.5 Hours
Vibration Sound: Silent design (less than 40dB)
Vibration Type: High-frequency 
Length: 15.3 cm
Diameter: 4.3 cm